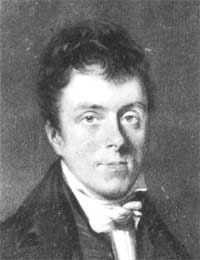 I pray you all had a wonderful Christmas celebration--indeed, that you are still celebrating in a conscious and intentional way the incarnation of the Savior Christ Jesus.
I was planning to take this week off from blogging, and likely will. But while out skimming a lot of worthwhile blogs, I came across this at Ray Ortlund, Jr's blog,
Christ Is Deeper Still
. It's well worth pondering... and I can feel something of this man's anguish at the thought!
Henry Martyn (1781-1812), Anglican missionary, was the guest of a muslim friend for dinner. His host described for him a painting he had seen of Jesus bowing down before Muhammad. Martyn tells us what happened next:"I was cut to the soul at this blasphemy. Mirza Seid Ali perceived that I was considerably disordered and asked what it was that was so offensive? I told him 'I could not endure existence if Jesus was not glorified; it would be hell to me if He were to be always thus dishonored.' He was astonished and again asked 'Why?' 'If anyone pluck out your eyes,' I replied, 'there is no saying why you feel pain; it is feeling. It is because I am one with Christ that I am thus dreadfully wounded.'"

Quoted in Constance E. Padwick, Henry Martyn: Confessor Of The Faith, page 265.