I've just seen
these comments
released by the White House. I've not read them all yet, but I appreciated the humble and forthright way the President acknowledge that more worthy recipients have received/deserved the award, and that he receives the award while the country continues in two wars.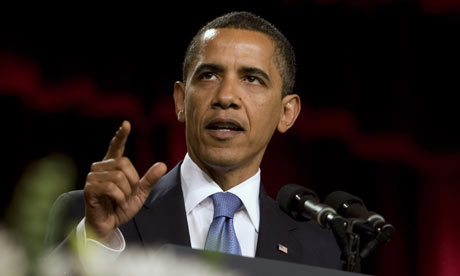 I would be remiss if I did not acknowledge the considerable controversy that your generous decision has generated. (Laughter.) In part, this is because I am at the beginning, and not the end, of my labors on the world stage. Compared to some of the giants of history who've received this prize -- Schweitzer and King; Marshall and Mandela -- my accomplishments are slight. And then there are the men and women around the world who have been jailed and beaten in the pursuit of justice; those who toil in humanitarian organizations to relieve suffering; the unrecognized millions whose quiet acts of courage and compassion inspire even the most hardened cynics. I cannot argue with those who find these men and women -- some known, some obscure to all but those they help -- to be far more deserving of this honor than I.

But perhaps the most profound issue surrounding my receipt of this prize is the fact that I am the Commander-in-Chief of the military of a nation in the midst of two wars. One of these wars is winding down. The other is a conflict that America did not seek; one in which we are joined by 42 other countries -- including Norway -- in an effort to defend ourselves and all nations from further attacks.
Perhaps a few more thoughts when I've read the entire speech.